Review #87
My favorite movie of all time is Harold and Maude.  Harold's mother wants to see her son married off, so she tries numerous times to set Harold up on blind dates against his will.  Harold scares each one off by coming up with elaborate and unique ways of faking his own death.  Once each lady finds him, she runs off mortified.  Except one.  But you just need to watch the movie.  (And the music with is is sooo perfect!)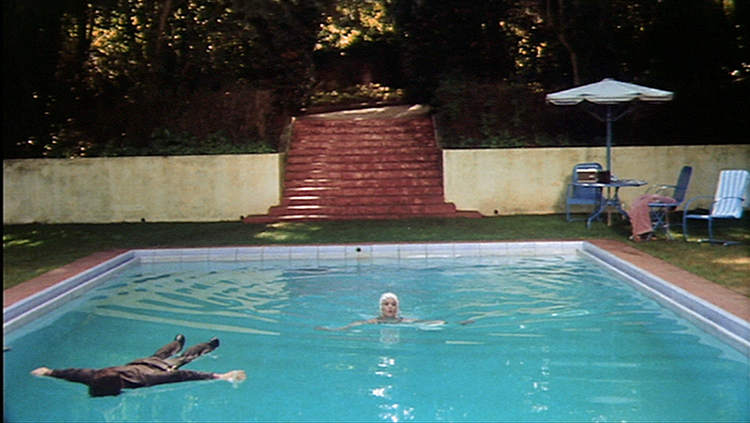 Sooooo, trying to eat at The Lanai has kinda been like that.  Have we really had this much bad luck or does The Lanai really not want our patronage?  I mean, I'm trying not to take it personally, but….
Let's recap:
Our next blog spot on the 101 is The Lanai.
1st try on Sunday 6:30pm: CLOSED Sundays for dinner due to new summer hours not posted on their website
2nd try Saturday 6:30pm: OUT OF FOOD- "Sorry, we just ran out" even though they are technically open until 7pm
3rd try Saturday at 11:30am:  A "fancy" sign out front says CATERING UNTIL 12:00.  Which turns out to be 12:00 Hawaiian time which turns out to be some time much later than 12:00pm.  We waited 20 minutes then admitted defeat.
So this blog isn't about The Lanai, it's about….Le Papagayo!
Le Papagayo is one of the few places on the blog circuit that I have eaten at before.  Many times actually.  But I will write my blog on this single experience, erasing all others out of my mind to keep things fair.  Except for one thing: The bread and Awesome Homemade Pesto.   I'll get to that in a minute.
There is always a line at Le Papagayo, and lunch time is no different.  But unlike dinner time, there wasn't a long wait. As we were escorted to our table in the back, we saw plenty of open tables.  Le Papagayo is surprisingly humongous inside, with the restaurant stretching on and on including a ton of outdoor seating.  Even though they had a nice guitarist playing softly outside, it was hot so we sat inside.
I was in mid-sentence telling our group how impressed I was that Le Papagayo has live music during the day as well as the evenings, when I saw a waitress going by with some ooey gooey "thing".
"W-w-wait!"  I yelled, almost tripping her in the process of stopping her.  "What is that?!"
"It's our Skillet Cinnamon Roll."
"Ohhhhh" all six of us cooed simultaneously.
"Can I please go now?"  (She only thought the last sentence, but I could tell by the look on her face what she was thinking.)  
I waited for what has always been my favorite part of Le Papagayo:  Their complimentary warm bread with homemade pesto.  Not just ordinary pesto though.  Awesome Homemade Pesto.  But it never came.
"Excuse me!"  I called to our waiter.  "Can we please get the Awesome Homemade Pesto and bread now?"
"Sorry, we only have that for dinner."  Shocking!  I felt discriminated against coming in at brunch time instead of the fancy dinner hour.
"Look here.  See, I am writing a blog on you guys.  A LOT of people read it.  (Not so many actually.  Shhh) So it's pretty important that we get the Awesome Homemade Pesto and bread.  I need to write about it.  I'm sure you can work some magic, no?" I gave him a nice smile.
"I'll see what I can do" he said.  Which was apparently nothing. But since I'm still writing about the bread and pest, I guess that makes me the double loser.
Le Papagayo has a menu with interesting and delicious sounding items that sets them apart from other restaurants in the area.  Look at these unique and crazy pancakes.  If BP were with us he would have ordered the hell out of these Cinnamon Roll Pancakes!  I felt too guilty to order them without him.
The Mediterranean Skillet Breakfast Special was calling my name.  My first breakfast this morning was a small, worthless few bites of fuel before my 2-hour Pickleball game.  Surely a hearty Second Breakfast was earned.
But what I finally decided on was a sure winner- The Wahine Salad. A beautiful field of greens with hearts of palm, avocado, mixed nuts, mango and other goodies.  I can never stay away from this when I come here.  For some extra protein, I had them throw on a Veggi Black Bean Patty, something I have never done before.  It was divine!  The Black Bean Burger was rich and crispy and full of flavor.  It was healthy and exactly what I was craving, besides the bread and Awesome Homemade Pesto, which I was finally starting to forget about.
Qwen and Mom both ordered the Black Bean Burger in it's full form, which included caramelized chipotle onions and pepper jack cheese.  Mom got hers with a side of fruit which was quite generous and lovely.
Just look at this thing.  People, you don't need the beef!  This Black Bean Burger has it going on!
Qwen ordered hers with a side of sweet potato fries topped with goat cheese and a chipotle ranch dipping sauce.  Although I don't do goat-anything (except actual goats which I think are just sooo cute!) I was told these were terrific.
Mary and Geoff shared the Shrimp and Grits which included organic and cage-free eggs.  Nicely done Le Papagayo.  They were in heaven.
Hubby ordered the Macadamia Nut Crusted Calamari Sandwich.  And may I just say, he won lunch.  I popped that little extra piece of calamari sitting in front of his sandwich into my mouth and realized this is the best damn calamari I've ever had.  Maybe tied with the calamari at Q'ero, but so different, it's hard to compare.
Although throwing out the fact that I was writing a blog didn't get us any special bread and Awesome Homemade Pesto, we did receive a table visit from Matt, the head chef.  He was so nice and as we discussed this and that about the different recipes, it was quite obvious how much he cares about what goes into his creations.  He truly wants to put out the best food possible, and he's killing it.
Bottom Line:
Out of all the dinners I have had Le Papagayo, this second-breakfast/lunch was my best visit yet.  The service was fast, and we were checked on often.  Everyone loved their food.  The live music option outside was great because at dinner, it can be very very loud inside.  Although the pricing is a bit high for breakfast/lunch, I found it fair.  The portions were large and very satisfying and the quality they put out was A+.
My only gripe, of course, is this:  With bread and Awesome Homemade Pesto so darn good, why are you only rewarding the dinner crowd?  Do you think that when you open your doors at 7:30am, it's too early for something this garlic-y and good? Because you're wrong!  Don't deprive us day-time people!  We want to the bread and Awesome Homemade Pesto every time we come, no matter the time!  Hear me!
---
Please join us on our 4th sure to be failed attempt on Sunday, August 4th at 11:30am for…
The Lanai
Hawaiian Food | Plate Lunch | Ahi Poke | Fresh Fish Daily | San Diego, Ca